Max Verstappen has urged F1's other rising stars to come and join him in the battle against Lewis Hamilton.
The Dutchman became the first man since Nico Rosberg in 2016 to take on and beat the seven-time former World Champion and snatch his title away, albeit in controversial circumstances caused by FIA decisions right at the very end of the 2021 campaign.
The pair were head and shoulders above their rivals throughout the season, with third-placed Valtteri Bottas a massive 161.5 points behind his Mercedes team-mate Hamilton in the final standings.
The likelihood, barring any shock retirement from Hamilton who has remained tight-lipped about the dramatic conclusion to the Abu Dhabi Grand Prix, is that the 2022 Drivers' title will be fought out between the same duo again.
Verstappen would have no problem with that scenario, but the Red Bull racer also wants to see those following him along the path to the Formula 1 pinnacle to start stepping up and showing what they are made of too.
The new regulations for 2022 offer an opportunity to the likes of McLaren's Lando Norris and Ferrari duo Charles Leclerc and Carlos Sainz in particular to get involved, if their teams can create a car capable of winning multiple races.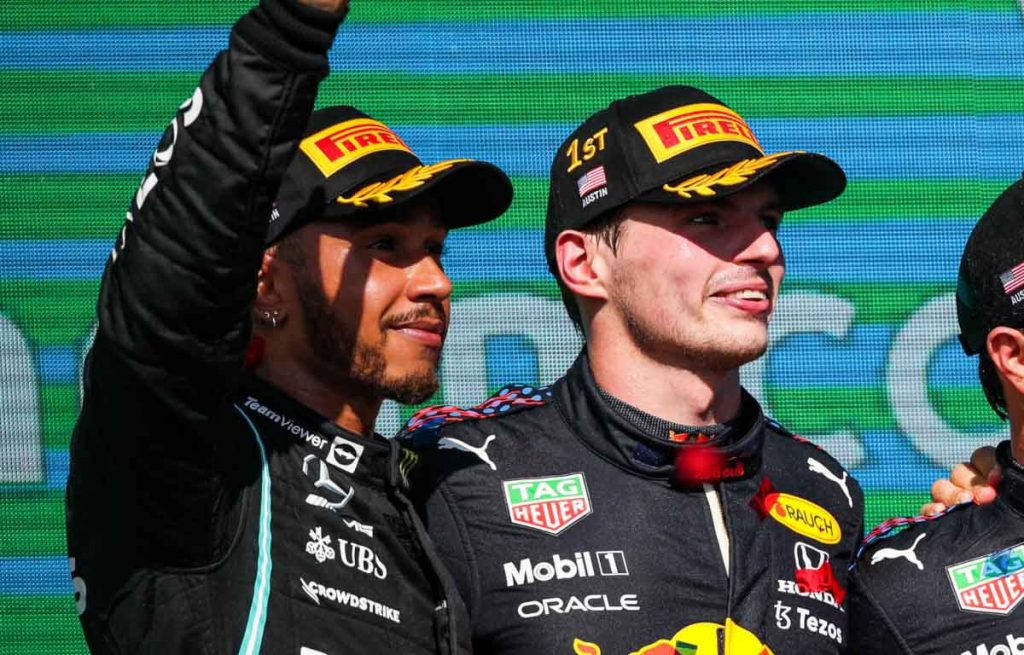 "Lewis is 36 now, so maybe there is a few more years for him, hopefully a few more years for me after that," said Verstappen on the BBC Chequered Flag podcast's review of the season.
"I hope, of course, he will stay in the sport a bit longer and we can have more of these battles.
"But I also hope other young guys – because hopefully with the new rules more teams will be more competitive – that we all have that fight against him as well. He's a seven-time World Champion and it has been a pleasure to race against him this year especially."
The 24-year-old, who thought his Red Bull team had been "smarter" rather than necessarily better than Mercedes over the season, does not automatically subscribe to the notion that the German squad will work even harder in 2022 to help Hamilton regain his crown.
That is because if they did, it would mean they were not working hard enough in the first place – which is doubtful.
Asked if Mercedes would be like a 'wounded animal', Verstappen responded: "A wounded bull is still very strong! But luckily, I'm not wounded.
"I don't work like that, because then you have the wrong attitude in general. If that will make you work harder, then you're not working hard enough before that. We, as a team, I think are always working hard – it doesn't matter if you lose or win.
"I don't know how they (Mercedes) work. At least I know from my experience that if I lose, it would not make me work harder because I work the same already, if I am winning or not winning."
Source: Read Full Article