Everything seemed "normal" to Max Verstappen in his first laps driving the RB16B, but it is still far too early for hype.
The Dutchman finished the 2020 campaign P3 in the Drivers' standings, the only real challenger to Mercedes in what was a season of dominance for the Silver Arrows, who wrapped up their seventh Drivers' and Constructors' title double in a row.
Verstappen was able to pick up two race wins in 2020, including a mighty display at the season-ending Abu Dhabi Grand Prix, so with large parts of the 2020 challengers carried over to 2021 for cost-saving reasons, Red Bull had a strong base from which to build the RB16B.
Verstappen and new team-mate Sergio Perez were in action behind the wheel of the RB16B for the first time in a shakedown run at Silverstone, where for Max everything felt "normal".
"We drive on demo tyres so it will never feel how it's going to feel on real tyres, so I never really base a lot of my findings on this," he told reporters at Silverstone.
"It's more just to get the car out and run a few laps. It all felt normal. We just have to wait and see what happens in Bahrain once we have proper tyres under the car.
"I am always very realistic and it makes no sense to talk about stuff now. We have to go to Bahrain and look at it there. In the first race we will know if we succeeded or not.
"I don't like to talk it up at the moment. We know where we want to be and where we want to get to and that's what we have to realise."
Red Bull have kept their development work on the RB16B on the hush, and Verstappen said his team have been trying to learn about the issues with their machinery and improve since Mercedes stopped updating their W11 in the summer of 2020.
"The car is always on the edge. A fast car is never super-easy to drive," he explained.
"If it becomes super-easy to drive, most of the time it's too understeery anyway.
"I just wanted more grip. It didn't mean it was very tricky to drive because you adapt to the situation you're in.
"At the end of the season, Mercedes, of course, stopped developing that car from whenever – June, July – because you couldn't really see a lot of updates. We just kept learning. We know we had a few issues with that car and we wanted to improve it.
"Also knowing the regulations wouldn't change that much – of course the floor changed a bit, but in general the cars stayed pretty much the same. For us, it was important to just get on top of that.
"Let's see this year if we improved it even more and even better and hopefully it's more competitive compared to Mercedes."
So, Verstappen feels the changes to the floor ahead of the rear tyres, designed to cut downforce, will provide a test for the teams, and he believes the team who recovers that downforce the fastest will have an advantage.
"The floor is still a big change. To try to recover all that downforce loss will be important," he explained.
"It is going to be interesting to see who did the best. At the moment, of course I don't know where we are. Mercedes was still the dominant car towards the end of the season, so we of course know we have to keep improving."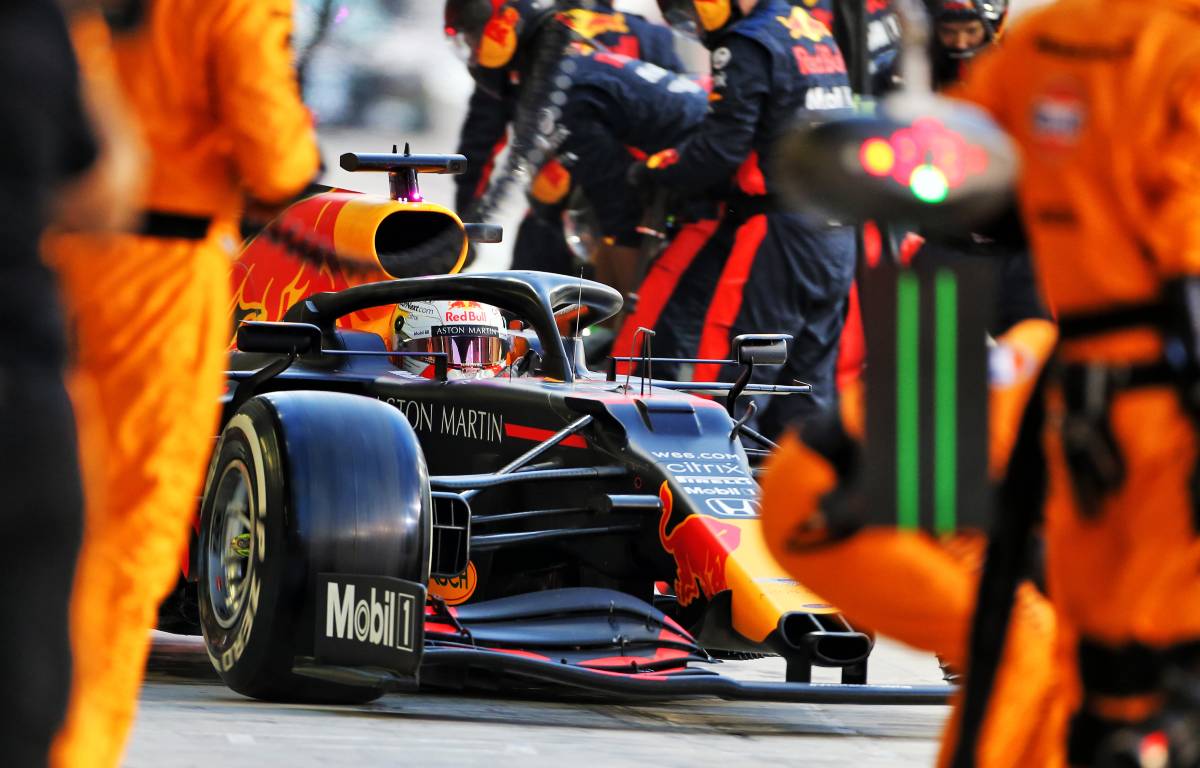 Sign up to the official Formula 1 store and save 10% on your first order!
More grip and the recovery of lost downforce are both on Verstappen's list then, and he also feels Red Bull are in need of more power from Honda. Their new power unit for the 2021 campaign should hopefully grant that wish.
But Verstappen is not about to "hype everything up".
"People always talked about the rear end being so twitchy, I think it's just general grip that we were still lacking a bit," he said.
"But then also we were a bit down on power. We know that, that's no secret, you can see it. So we worked a lot with Honda of course, also throughout the winter.
"It's all looking promising but it doesn't make sense now to hype everything up. First, it's more important to get to the track in Bahrain and try to do the best amount of learning we can on the car and the engine to optimise everything."
Follow us on Twitter @Planet_F1, like our Facebook page and join us on Instagram!
Source: Read Full Article