With spending capped for the next three years, Zak Brown acknowledges that alliances will be advantageous but hopes the FIA clamps down on copycat cars.
This year is the first season that the teams will be operating under a budget cap, limited to just 145 million euros for 2021.
That will drop to 140 next year and then 135 million euros for 2023.
With the teams limited in how much they can spend, alliances and the sharing of R&D information is more important than ever before.
That could benefit the likes of Red Bull and AlphaTauri, two teams owned by Red Bull owner Dietrich Mateschitz, as they could share resources.
That, however, could result in four Red Bull cars lining up to the grid, similar to how Racing Point ran a pink Mercedes in the 2020 championship.
But while Brown concedes it has an advantage, he is depending on the FIA to clampdown on copycat cars, which motorsport's governing body has said it will do.
"When you have two teams, especially in the case of Red Bull and AlphaTauri, which are under one owner, I think that there must be synergies there that will give them a competitive advantage," the McLaren CEO explained to Motorsport.com.
"We hope that the FIA ​​puts a stop to the extent of what we saw at Racing Point last year, and we do need to ensure that everyone remains as independent as possible."
He added: "I think if it's within the rulebook then that's fine. We just have to make sure that everything that happened is within the rule books."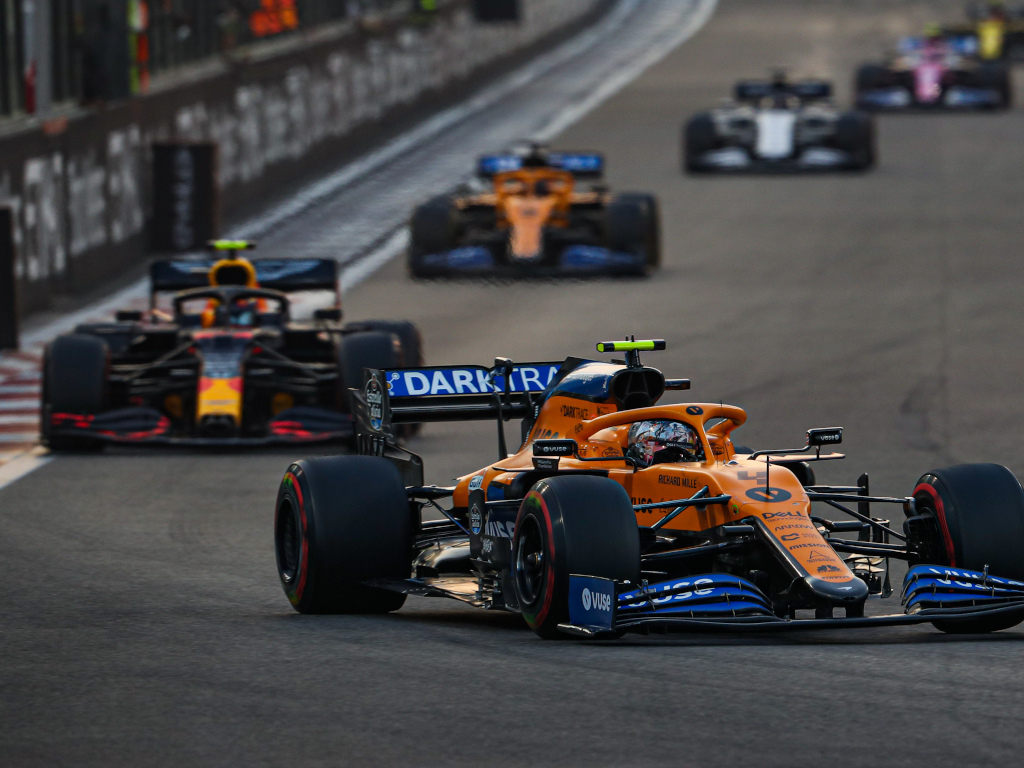 Check out the new 2021 collection on the official Formula 1 store!
The boss revealed that McLaren already has steps in place to deal with the decreasing cap over the next three years.
Last year McLaren spent an estimated 230 million euros on their way to third in the Constructors' Championship.
"It's a three-year journey, as the cost ceiling is falling every year," Brown said. "We are ready for 2021 and we have a plan for '22 and '23.
"We have these plans, but we don't have to carry them all out yet because we want to give ourselves space to understand what the most efficient and performance-oriented way will be to work with the reduced cap.
"So we're ready for '21, we have a plan for '22 and '23, but that plan has a couple of different branches based on what we'll learn over the next year, which is the most efficient way to get the maximum performance to get out of the money we are allowed to spend."
Source: Read Full Article