A documentary about Michael Schumacher, which was first announced nearly two years ago, has had its release date pushed back again.
'Schumacher', first reported as being in post-production in May 2019, is complete and having been originally scheduled for launch in December 2019, then had its release postponed to late 2020 while final approval was awaited.
Now, with the Schumacher family reported to be happy with the content, which includes private recordings they have provided, the documentary is ready for public viewing – but exactly when has yet to be confirmed, with the health pandemic being the reason.
"The film is finished," said director and producer Vanessa Nocker of Hamburg-based company B14 Film, quoted by Express.de.
"Corona has made the situation very difficult. In this respect, we cannot give a precise time at the moment and ask for a little patience."
The film is expected to include excerpts from interviews with Schumacher's wife Corinna, son Mick, daughter Gina-Marie and father Rolf.
In promoting the documentary, the company behind its marketing said: "The film will portray Michael's incomparable career, but also show the many facets of a complex man.
"The merciless and daring Formula 1 driver, the ambitious athlete, the accomplished mechanic with a unique technical flair, the reliable team player and loving family man."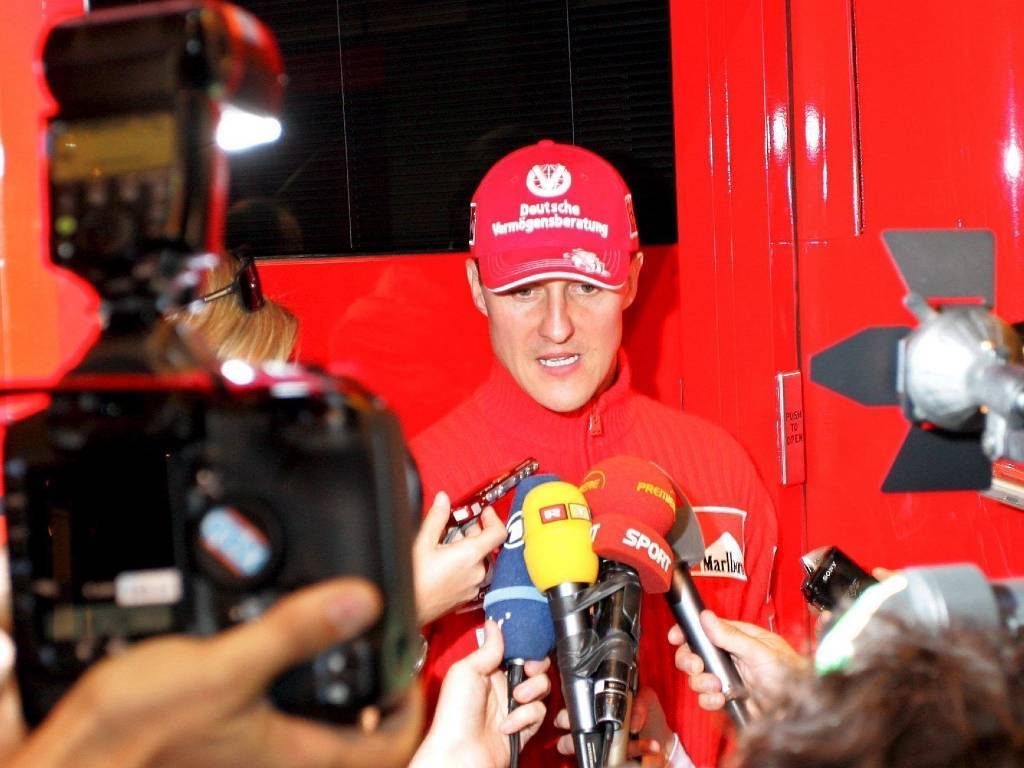 Get your hands on a Ferrari Checkered Flag T-Shirt made by Puma!
The documentary has been made by award-winning German filmmakers Michael Wech and Hanns-Bruno Kammertons, who joined forces previously for similar projects on tennis star Boris Becker and musician Udo Jurgens.
Benjamin Seikel, who produced the documentary along with Nocker, said: "We are thrilled to have had the trusting co-operation of Michael Schumacher's family and management. Without their support, this film would not have been possible."
In expressing the family's support for the project in 2019, Schumacher's manager Sabine Kehm said: "Michael's outstanding career deserves to be celebrated 25 years after he achieved his first out of seven World Championship titles.
"We are happy this film will be in the hands of such ambitious and sensitive professionals."
Schumacher sustained serious head injuries in a skiing accident in December 2013 and his condition has been kept private ever since.
He won seven drivers' World Championship titles between 1994 and 2004 for the Benetton and Ferrari teams to set a record that was equalled by Sir Lewis Hamilton in 2020.
The 52-year-old's son Mick will race in Formula 1 for the first time in 2021, for the Haas team.
Follow us on Twitter @Planet_F1 and like our Facebook page
Source: Read Full Article