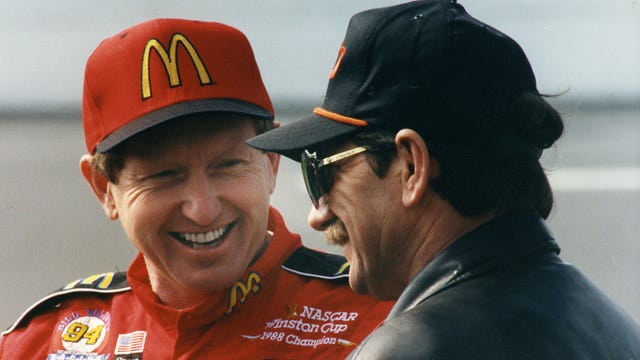 The '80s were something special in American history.
The decade brought us big hair, Alf, Rocky IV, and NASCAR stars doing their best country music star impersonations. OK, maybe the '80s weren't as great as some of us remember.
In 1983, an album of country music was released that is unlike anything heard before. This is an album of old-school Country & Western-style music performed by NASCAR drivers. Who said all these guys could do was go fast and turn left?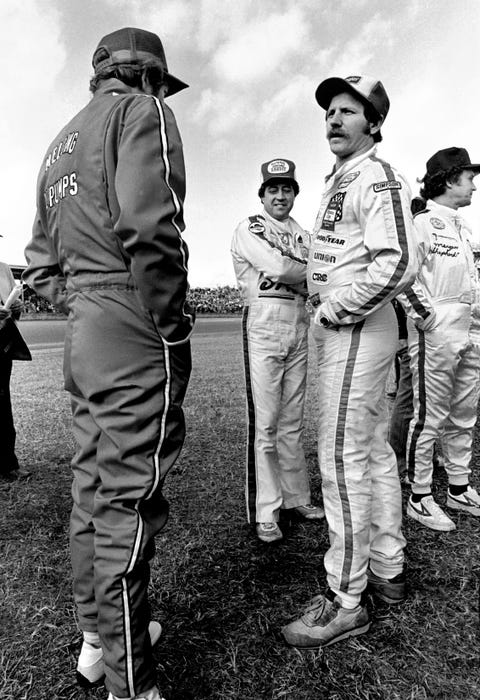 A record called "Stock Car Racing's Entertainers of the Year" hit the record racks. The record features 22 songs by drivers including Dale Earnhardt, Bill Elliott, Cale Yarborough, Ned Jarrett, Rusty Wallace and Bobby Allison, among others. Whether or not this album ruined it for future NASCAR stars wanting to sing on the side is left to others to debate.
Just check out a sampling of this track list:
Kyle Petty "The People Who Love Me (Worry A Lot)"
Bill Elliot "Crazy Racing Man"
Dale Jarrett "Race Track Fever"
Ron Bouchard "Super Speedway Man"
Dale Earnhardt "Hard Charger"
Cale Yarborough "The Winner"
Nearly 40 years later, this album is still an American treasure. Good luck finding it in your local record store.
Here's Cale Yarborough and Dale Earnhardt doing their thing in the studio. Lucky for us, they kept their day job. Crank it up!
Source: Read Full Article