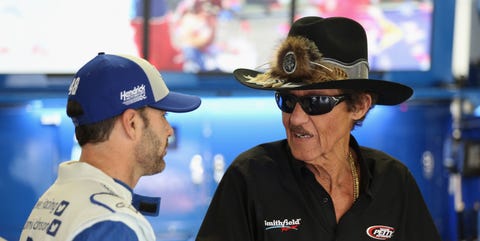 The Daytona 500 is considered a championship unto itself.
Winning the race once makes you a champion and it could be enough to permit entry into the Hall of Fame even without the championship credentials.
The list of winners is the stuff of legend, which is why the Harley J. Earl trophy is such a coveted prize, even as the sport has consolidated and Speedweeks reduced to just six days.
The engineering is a matter of pride for those who build the cars, and there is absolutely a skillset required to excel at superspeedway racing, a discipline unlike anything else in motorsports.
Without further ado, here are the most decorated racers in the history of the Great American Race.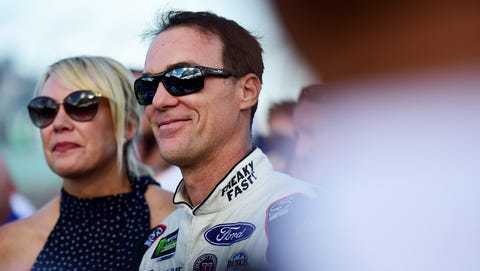 Kevin Harvick's 'where did he come from victory' in 2007 was one of the most dramatic in race history and came at the expense of Mark Martin. He's always a contender, even if he doesn't always make it to the finishes, with seven overall top-5s in 19 starts.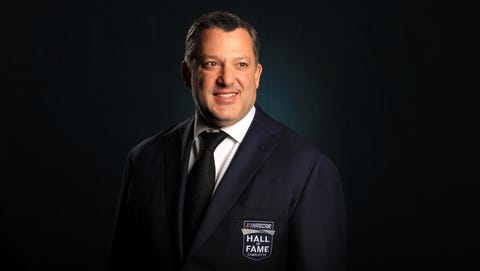 Despite never winning the Daytona 500, the three-time Cup Series champion is one of the most decorated racers in Speedway history with 17 victories, including three 'Firecracker 400s,' three Clash races and seven XFINITY Series races. Stewart ranks second all-time in Daytona race victories behind only the late Dale Earnhardt.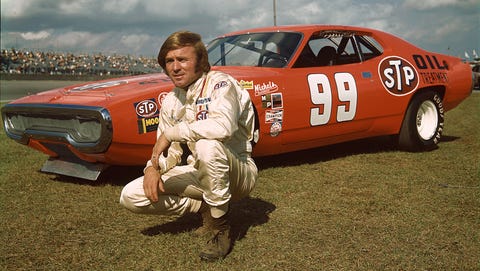 'The Golden Boy' became the first driver in NASCAR history to win over $100,000 in a single season in 1963. He won the Daytona 500 in 1965 but compiled seven top-5s and eight top-10s in just nine starts. His average finish of 6.9 is the best of any driver with at least five Daytona 500 starts.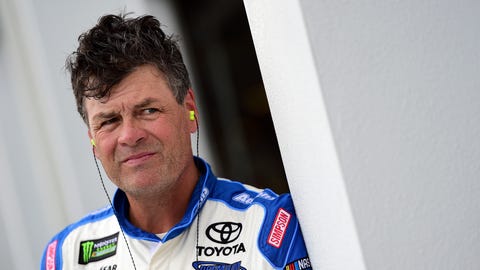 Michael Waltrip was winless in his first 462 NASCAR Cup starts before joining Dale Earnhardt Inc., breaking that streak in the 2001 Daytona 500. But that victory was overshadowed by the death of Earnhardt. Waltrip won again two years later but was always up front with Dale Earnhardt Jr. at Daytona during his DEI tenure.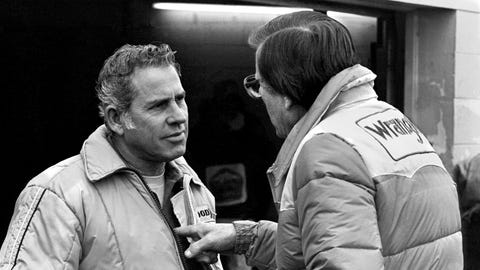 David Pearson won one of the most memorable Daytona 500s when he and Richard Petty crashed on the last lap of the 1976 race. Pearson's heavily damaged Wood Brothers Mercury was able to refire before Petty and he limped to the finish line to win. Surprisingly, that was Pearson's only Daytona 500 win although he did post six top-5 finishes.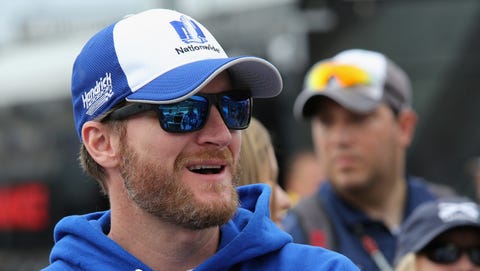 Like his father, Earnhardt exceled at restrictor-plate racing, winning the Daytona 500 in 2004 and 2014 as well as the Coke Zero 400 in 2001 and 2015. Earnhardt Jr. has 13 top-5 and 19 top-10s in 34 points races at Daytona. He also is a two-time winner of the Clash at Daytona.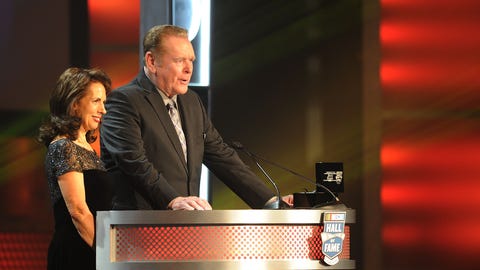 Baker won the 1980 Daytona 500 at an average speed of 177.602 miles per hour, a record that still stands as the fastest Daytona 500 in history. Baker also was the first driver to break the 200 mph barrier on a closed course. In addition to his win, he has top-5s in 1969, 1981, 1983 and 1987.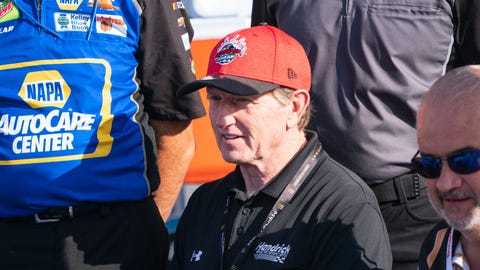 A two-time Daytona 500 winner, Elliott was victorious in the Great American Race in 1985 and 1987. With Ernie Elliott engines, he was always at his best at superspeedways with four poles, nine top-5s and 14 top-10s in the 500. In 1987, Elliott set the track qualifying record at Daytona, with a lap of 210.364 miles per hour.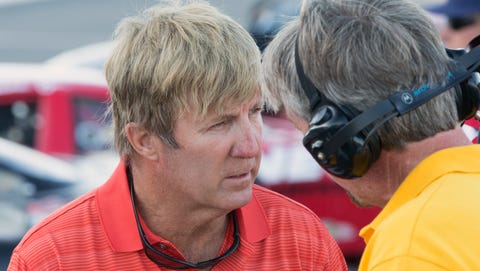 Sterling Marlin has started at Daytona 52 times.
He has three wins, including back to back victories in the Daytona 500 in 1994 and 1995. His 1994 victory was his first Cup win and he was a fixture at the front for much of the next decade. He infamously was leading under a late red flag in 2002 when he climbed out of his car and pulled his fender off the tire, resulting in a penalty. He has four poles, 12 top-5s and 21 top-10s at the speedway.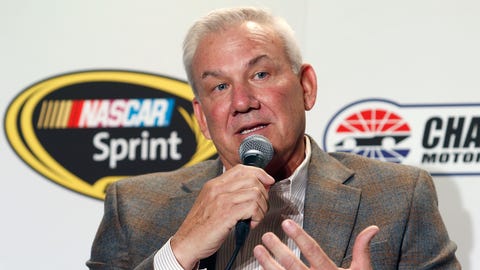 It started as the Dale and Dale show but Daytona became the Dale Jarrett show for much of the 90s. He won the Daytona 500 three times in 1993, 1996 and 2000 with three poles in 1995, 2000 and 2005.
Jarrett's first Daytona 500 win was the 'Dale and Dale Show' against Earnhardt. Jarrett pulled ahead in the final corner and his father, Ned, emotionally called his son across the line on the air.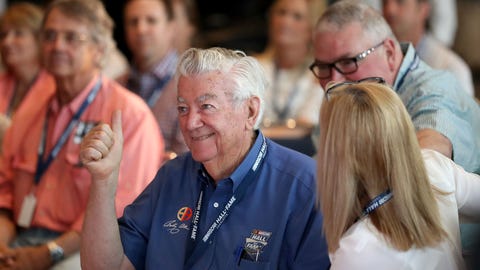 Bobby Allison captured three Daytona 500 victories in 1978, 1982 and 1988 with the last one coming in a 1-2 finish with son Davey. He was 40 years old when he won his first Harley J Earl trophy and seemed to get better with age. His driving career came to a close the year he won his last 500 due to a violent crash at Pocono that wiped much of his memory from past year. He still has no memory of finishing 1-2 with Davey.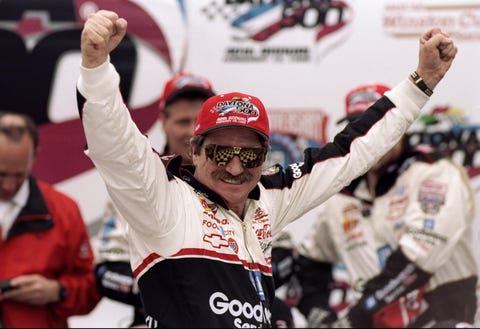 Dale Earnhardt was only able to capture the one Daytona 500 in 1998 but his overall body of work in Speedweeks includes a record six victories in the Busch Clash and 12 wins in the Duel at Daytona including every year from 1990 to 1999.
He put himself in position to win the Harley J. Earl more than once. He earned five runner-ups. He ran out of gas, had flat tires in sight of the finish and even hit a seagull at full speed. It made 1998 all the sweeter.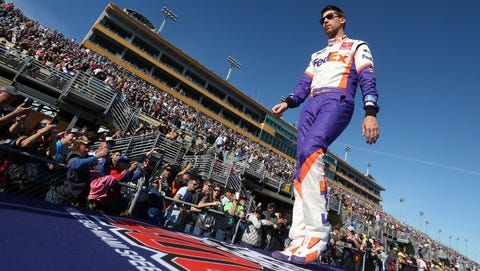 The second half of Denny Hamlin's career has made him a master at Daytona. He's won the Daytona 500 three times but his stats in the Great American race since 2014 are incredible: 2, 4, 1, 17, 3, 1 and 1.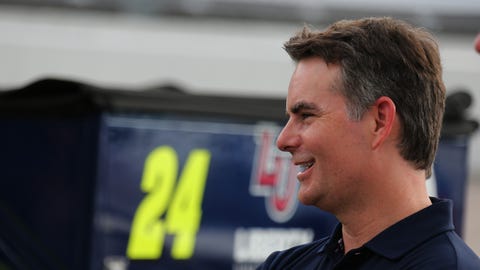 Jeff Gordon's decade of dominance in the 90s and 2000s included an exceptional run in the Great American Race. He won thrice in 1997, 1999 and 2005 with two poles in 1999 and 2015.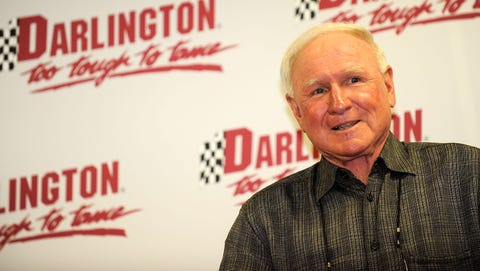 Cale Yarborough is second on the all-time win list in Cup races at Daytona International with nine overall. Four of them are in the Daytona 500 in 1968, 1977, 1983 and 1984. He has 20 top-5s and 27 top-10s in 57 starts. He also has 12 overall poles in races at Daytona.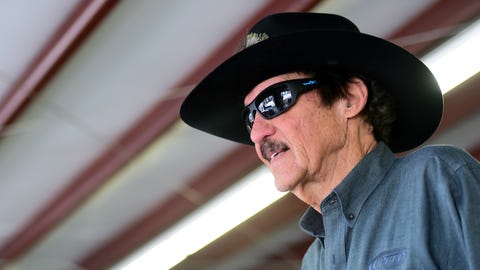 There's no other answer here.
The King won the Great American Race seven times. He was also involved in two of the most famous finishes. He and David Pearson crashed on the final lap in 1976 with Pearson limping across the line to take the win. Three years later, Petty won with Cale Yarborough and Donnie Allison wrecked each other on the last lap. He had 28 top-fives and 37 top-10 finishes at the World Center of Racing.
Source: Read Full Article