The Portuguese GP is expected to become Round 3 of the 2021 Formula 1 season, with confirmation likely at the "end of February".
The Algarve International Circuit hosted its first Portuguese Grand Prix in 2020, marking the return of the event which had been absent since 1996.
Sir Lewis Hamilton headed a comfortable one-two finish for Mercedes, though the track itself was generally very well received by the fans.
And according to various sources the Portuguese Grand Prix is set to fill the vacant third slot on the 2021 calendar.
According to a report by Formulapassion.it, the Portuguese government are mulling over the final details since for 2021 a fee would need to be paid to Formula 1 in order to hold the Portuguese Grand Prix.
The expectation though is for the event to go ahead in May with a full crowd.
The president of the Portuguese Automobile and Karting Federation (FPAK), Ni Amorim, told the Lusa agency that talks were at an advanced stage and depended on the government and also the prospects of having people in attendance.
"The 2020 GP gave an extraordinary return, but it is understood that this is a different situation, and for the government there may be more urgent priorities. In any case, I am very optimistic, I expect a decision by the end of February," said Amorim.
"I am a moderate optimist. In May, we can be in a position (to host the race) due to the lockdown that is starting now and the vaccinations which are happening daily," Amorim continued when speaking to the Expresso newspaper.
"It is natural that in three or four months we can have a completely different situation from the one we have now. If that is the case, then we will be in a position to host the Grand Prix."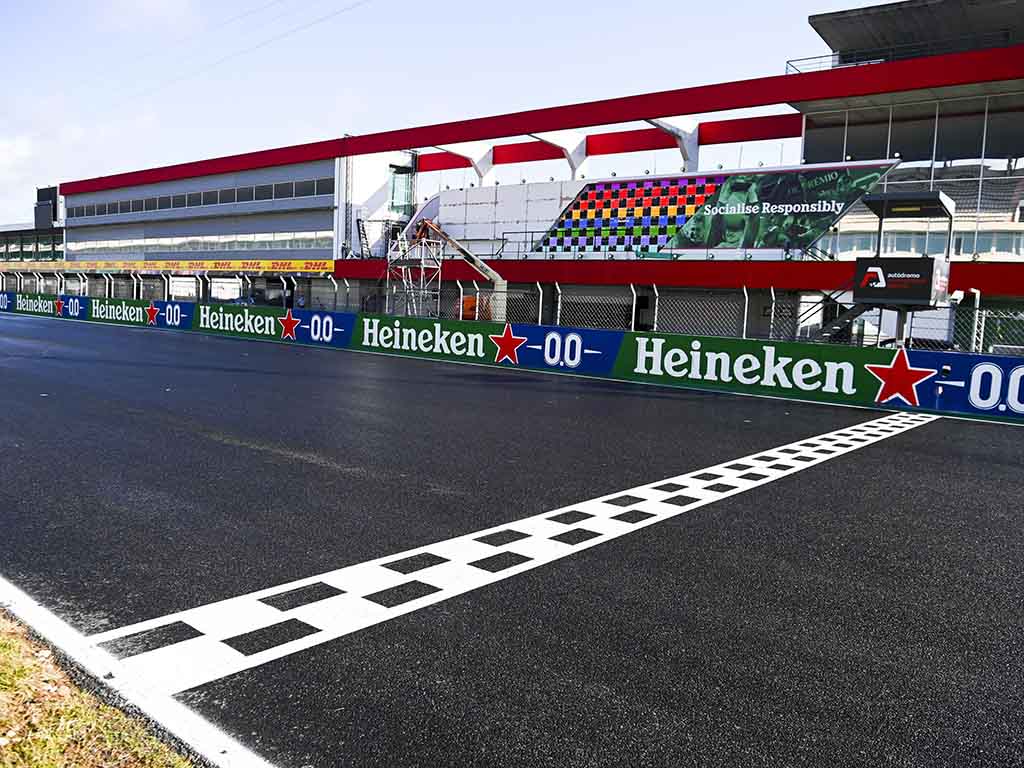 Check out the new 2021 collection on the official Formula 1 store!
Formula 1 has already been forced into changes to the 2021 schedule before it even began.
The traditional season-opening Australian Grand Prix will miss out on that slot again after it was pushed back to November, with the Bahrain Grand Prix now becoming the season-opener and host of pre-season testing.
The Chinese Grand Prix is absent from the 2021 schedule for a second season in a row. That is being treated as a reserve option, even though promoters are working to find a new date.
Follow us on Twitter @Planet_F1, like our Facebook page and join us on Instagram!
Source: Read Full Article