Tom Clarkson, the host of race weekend press conferences, has discussed Max Verstappen's outburst directed at him after qualifying in Hungary.
Ahead of the Hungarian Grand Prix race weekend, there was still a huge amount of talk about the incident between Verstappen and Lewis Hamilton at the previous race at Silverstone.
The two were in the same room for the first time since then after qualifying in Budapest, with Hamilton taking pole and Verstappen P3.
Clarkson began to ask the Red Bull man a question about the crash in the press conference, and it's fair to say the driver wasn't happy.
"Can we just already stop about this! We've had so many f*cking questions about this. It's just ridiculous," he shouted.
"Honestly, the whole Thursday we've been answering stupid sh*t all the time so can we just stop about it, please.
"We are racers, we will race, and, of course, we are going to race hard but fair so we will just keep pushing each other."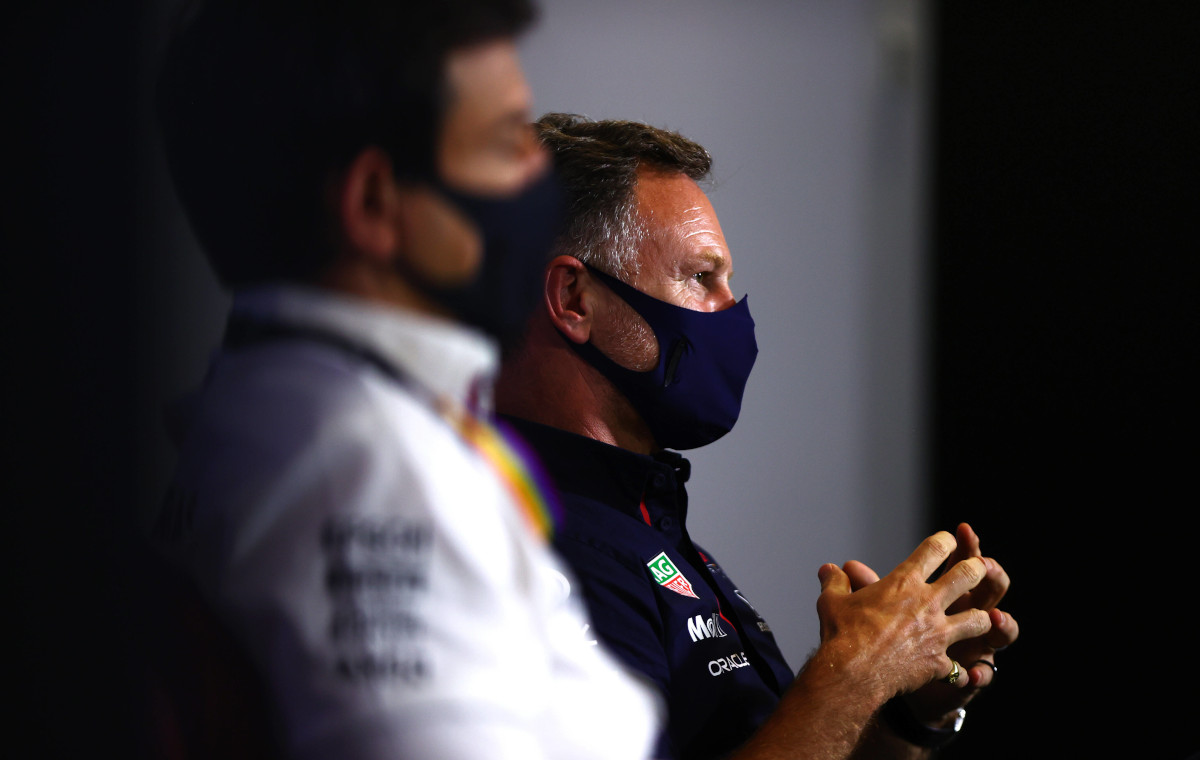 Check out all the latest Max Verstappen merchandise via the official Formula 1 store
In the aftermath of the crash at Silverstone, it was Christian Horner and Toto Wolff doing most of the talking and making most of the headlines.
Clarkson said that it was for this reason that he wanted to ask such a question to the drivers.
"The thought process was this: we need to make this title fight more about the drivers and less about the team principals," he said in the latest F1 Nation podcast.
"And the press conference was the first time we had Lewis Hamilton and Max Verstappen in the same room, so I thought 'yeah I think it's fair to talk about what might happen on the opening lap'.
"So I put the question to both of them, except I didn't because Max interrupts me and really tells me to f off.
"I did upset him. And then, because he was f'ing and b'ing I thought I better apologise for that [the language] but if I apologise immediately I thought it was going to swear again so I'll do it right at the end.
"So at the end I go 'I would like to apologise for some of the language', as I was saying that, Max was walking past me and goes 'don't apologise for my language!'"
Verstappen did apparently calm down soon afterwards though.
"The thing about Max is he does blow up quite easily but then it diffuses very quickly, always with him actually," Clarkson added.
As he was walking out of the room, he did say 'I know it's not your fault, Tom'. And that was the last I heard."
Source: Read Full Article