Aston Martin have begun making their presence felt as a rebranded Formula 1 team with the launch of their new website and social media accounts.
January 1 2021 was the changeover date from Racing Point and marked the end of their lifespan on Twitter.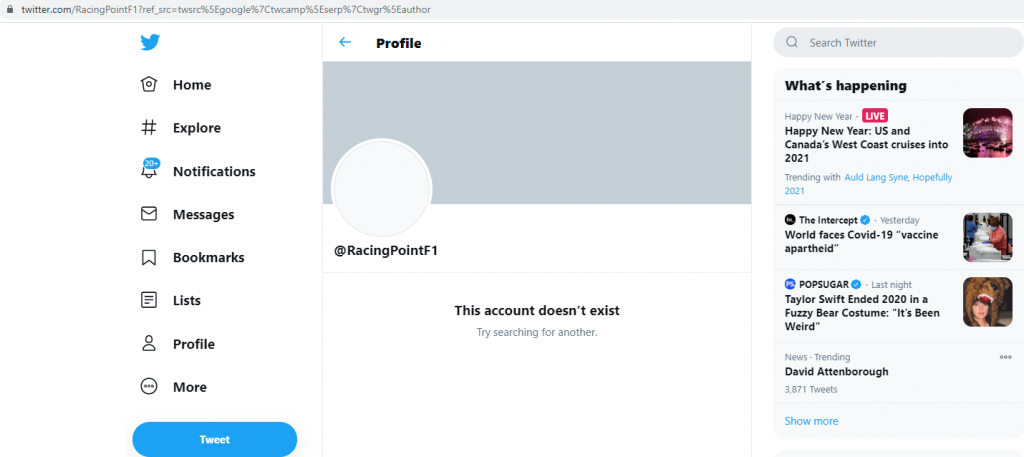 Instead, everything has switched over to Aston Martin in the British Racing Green colour that will almost certainly represent the livery of their cars for the 2021 F1 season.
New year, new me. ? #IAMF1 pic.twitter.com/6wTC3ZaHIS
— Aston Martin F1 Team (@AstonMartinF1) January 1, 2021
Those cars will, of course, be driven by Sebastian Vettel, who joins after six years at Ferrari, and Lance Stroll, son of team owner Lawrence Stroll.
While the official Aston Martin F1 website still has a 'Coming Soon' aspect to current content, with no information yet available about the team or drivers, there is a detailed look into the company's motorsport history dating back to the 1920s.
In more recent times, the name returned to F1 as Red Bull's title sponsor and technical partner – "a relationship that has also spawned the extraordinary Aston Martin Valkyrie hypercar which is due to enter production in 2021", as outlined by the website.
Lawrence Stroll, executive chairman of Aston Martin, said: "The return of the Aston Martin name to Formula 1, set against such a colourful and dynamic history in the sport, is a genuinely exciting time for all of us involved with this great British sports car brand.
"The Formula 1 grid is the right place for Aston Martin. It's where this brand should be and I know this next chapter of our racing history will be incredibly exciting for fans of Aston Martin, and the sport of F1, all over the world."
Introducing the Aston Martin Formula 1 Team.
61 years after we last competed in @F1, Aston Martin is back on the grid in 2021.
Follow @AstonMartinF1 to stay up to date with the action this year.#AstonMartinF1 pic.twitter.com/PWzsApWjXM
— Aston Martin (@astonmartin) January 1, 2021
As one of Aston Martin's first tweets indicates, they last competed as a manufacturer in F1 in 1960 at the British Grand Prix with cars driven by Roy Salvadori and Maurice Trintignant.
The previous year, Salvadori achieved Aston Martin's best F1 result of P6 at both the British and Portuguese Grands Prix and also won the Le Mans 24-Hour Race for the company along with co-driver Carroll Shelby.
Shelby, played by actor Matt Damon, was a central character in the 2019 film Le Mans '66, also titled Ford v Ferrari in non-European markets.
Source: Read Full Article