Valtteri Bottas has said he does not want to get involved in playing mind games like Nico Rosberg did with Sir Lewis Hamilton at Mercedes.
The boiling tension between Hamilton and his old friend turned foe Rosberg led to a clear divide in the Mercedes garage as the latter tried to wrestle a World Championship away from his team-mate.
In 2016, Rosberg finally got the better of Hamilton over the course of a season and promptly retired from Formula 1 for good saying "through the hard work, the pain, the sacrifices, this has been my target. And now I've made it."
Bottas was drafted in from Williams to replace Rosberg and has helped fully restore the harmony at Mercedes following years of a tense atmosphere.
But, of course, while Bottas has acted somewhat of a peacekeeper, all the World Championships titles since his arrival at the Silver Arrows have gone the way of Hamilton.
Hamilton's continued success has led to various calls and suggestions for Bottas to become more of a threat to him by taking some pages out of the Rosberg playbook.
But, ahead of the 2021 season, Bottas has said that would be a waste of energy and would only end up motivating Hamilton even more to win.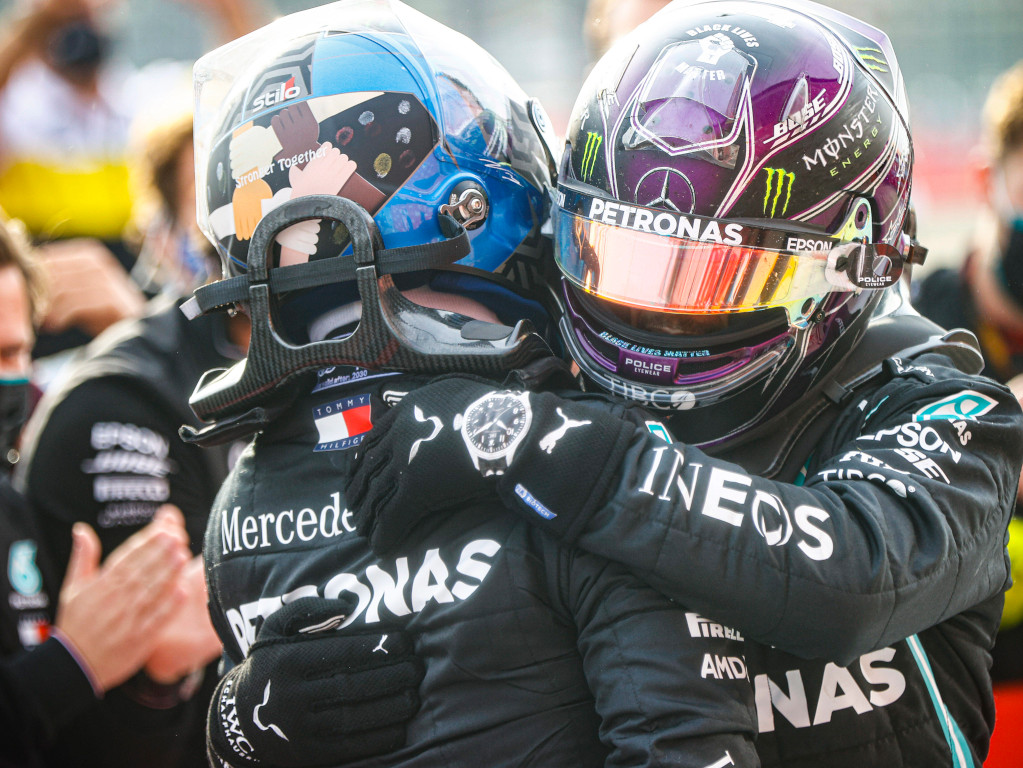 Get your hands on a limited edition Lewis Hamilton cap via the official Formula 1 store!
"I think that the strength we have in the team is definitely that we can work as a team," Bottas said in an interview with Autosport.
"We can for sure race hard, but we can also leave it there. And we know the fact that if we can work together, that's how the team is going to benefit in the end.
"So there's not going to be any hiding of setups or data or anything. And the team spirit in team sports is underestimated.
"I think it's really important that you keep the motivation up, and [have] no conflicts.
"Of course, along the way, there's been many people suggest I change to be a Nico Rosberg. But I'm not a Nico Rosberg. I much prefer to do the talking on track and race fair.
"I have also been able to get to know Lewis, and I know that there's no benefit of trying to play with his mind.
"I'm sure it would be annoying for him, but it would be wasting my energy. And I think he will be getting even more pissed off and drive faster.
"So I think the way I'm doing things, that's how I want to win. That is my aim."
Source: Read Full Article