Sauber, whose F1 team is currently branded as Alfa Romeo, are poised to extend their partnership with Ferrari until 2025.
A Ferrari customer team since 2010, the Swiss-based outfit further strengthened their connection with the Scuderia by taking on the name of their sister brand Alfa Romeo in 2019.
Sauber's current arrangement with Ferrari has only 2021 left to run and rumours had linked them with a switch to Renault as a partner team instead.
But Autosport are now reporting that a deal has been finalised for Ferrari to continue supplying Sauber with engines for four more years, through to 2025.
They say that although the contract has yet to be signed, work has already begun on the design of a Sauber chassis for the advent of F1's new regulations in 2022 which would house a Ferrari power unit and gearbox.
The deal would remove one option for Renault in finding a partner team with which they could work, as McLaren's switch to Mercedes engines for 2021 has left their own Alpine outfit as the only F1 constructor now powered by the French manufacturer.
It also maintains Ferrari's clout on the grid as they will continue to have two customer teams, the other being Haas, in addition to their own works operation at Maranello.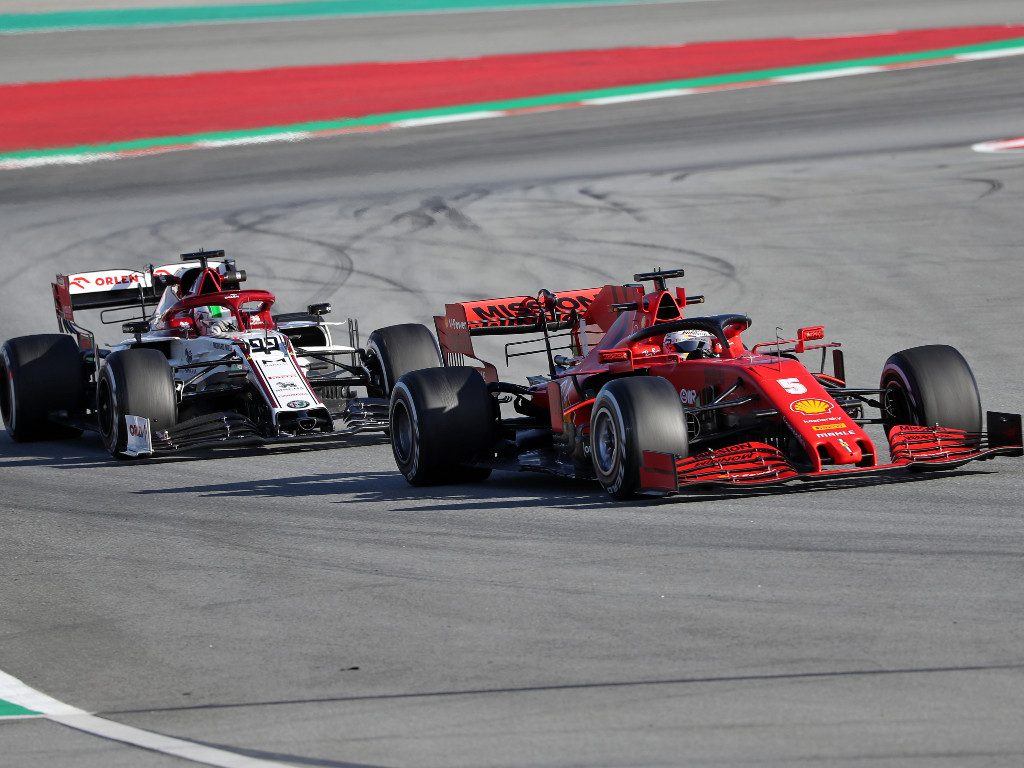 Get your hands on a Ferrari Checkered Flag T-Shirt made by Puma!
That will help them to create openings for their Academy Drivers, with Mick Schumacher having been found a place at Haas for 2021 while Antonio Giovinazzi, another Ferrari prodigy, is about to enter his third season with Alfa Romeo.
What appears less certain is whether Sauber will continue to be titled as Alfa Romeo under the terms of the new agreement from 2022.
Their team principal Frederic Vasseur recently described the security that such an arrangement gives Sauber in order to preserve their future within the sport, having first entered Formula 1 in 1993.
"This is crucial for us," said Vasseur of Alfa Romeo's backing for 2021. "I don't want to talk about the financial side of the matter, although it certainly plays a role.
"But it's also the motivation a team gets and the fact you can attract more people and let the company develop for the future. We need this kind of internal motivation.
"The fact that Alfa Romeo, the first World Champion in F1 history, wants to expand co-operation with us is not only a reward but also the next step for our company."
Follow us on Twitter @Planet_F1, like our Facebook page and join us on Instagram!
Source: Read Full Article