Sergio Perez says one should not "underestimate" the changes that a driver has to adjust to when swapping from one team to another.
Last year the Mexican racer said farewell to Racing Point, now Aston Martin, leaving the team after seven years.
That was seven years with one design philosophy, seven years with one engine manufacturer – Mercedes – and seven years knowing how all the various procedures carried out during a grand prix weekend work.
And then he joined Red Bull where everything, even the engine, was different.
"Even as a driver, you underestimate those things until you live them, you experience them," Perez explained to The Race.
"But driving a different power unit, it's a completely different task.
"Driving a completely different philosophy of cars, high rake versus low rake, it's a completely different task.
"The way you approach things is just extremely different and you have to learn new techniques. Basically, what I used to do, nothing really worked.
"It would be the same if Max went to Mercedes, for example. They are very different. They produce very similar lap times but the way they get the lap time is extremely different."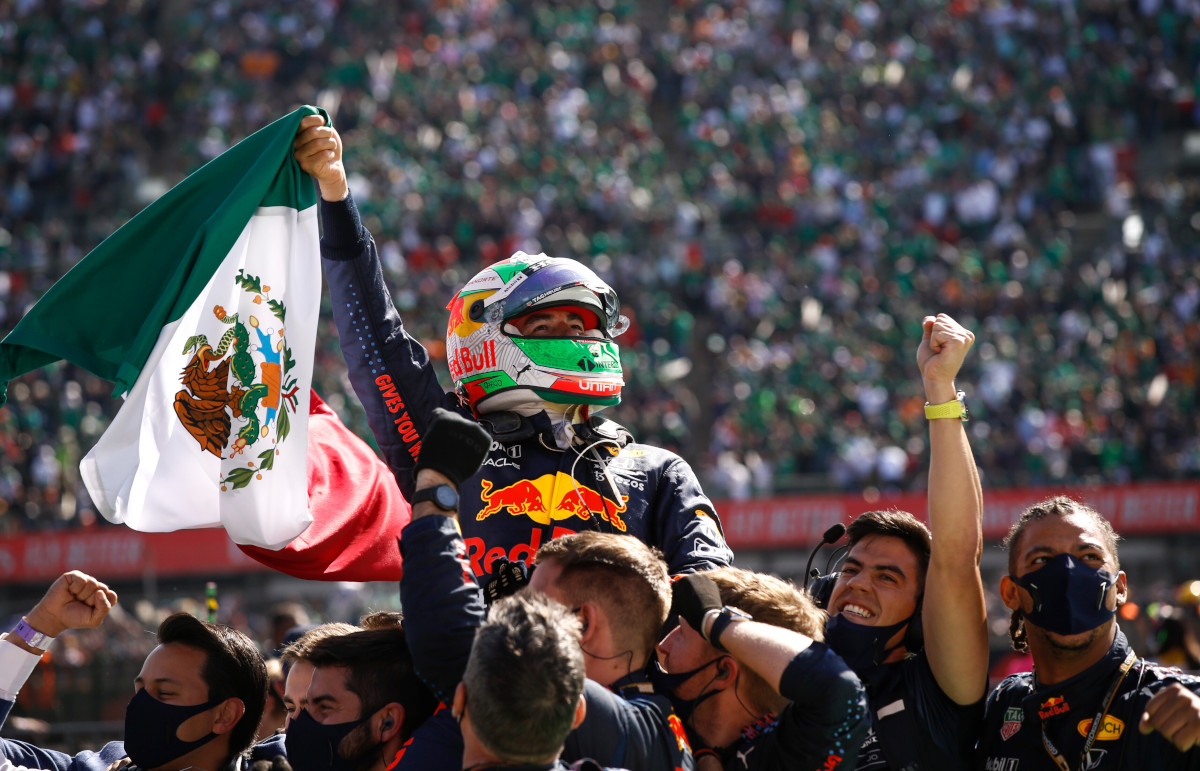 Perez ended his first season with Red Bull P4 in the Drivers' Championship, having won the Azerbaijan Grand Prix and also claiming a further four podiums.
Scoring points in 16 of the season's races, Perez was handed an extension by Red Bull and will continue as Max Verstappen's team-mate for the 2022 season.
"It has been a slow adaptation," he said, "but to a very different car, very different engine.
"There were a lot of things to learn with a new team, with no testing basically. Before the first race I did a day and a half. I'd done nothing before the first race.
"But all in all, I think it's been a promising season. Obviously, I will have hoped for more, but it is what it is. And I keep pushing.
"We've had some positive days, we have some negative ones, but we will only get stronger. We already have a baseline that we can work from. So that makes a huge difference.
"I already know the people, I already know who to ask for what, and how to get the most out of every single individual around me.
"So that's a very different picture."
PlanetF1 Verdict
Source: Read Full Article