Mercedes boss Toto Wolff is keen for Formula 1's quest for a more sustainable future not to turn into a "fuel and oil war".
While the current V6 turbo-hybrid engines are not overly popular with a large section of Formula 1 fans, their technology has set the scene for the route Formula 1 wishes to go down.
Already fully sustainable fuels have been made available for testing, and the ultimate goal is for these to be introduced to Formula 1 while chasing even greater efficiency with the new engines which are currently set to arrive in 2016.
Formula 1 wants to have a net-zero carbon footprint by 2030, and to achieve this sustainable biofuels and efficient hybrid engines, operating at or even beyond the level of the current ones, will be crucial.
However, the costs of the current power units is something which is not sustainable, and teams have been pushing for a cheaper replacement in 2026 or perhaps even 2025.
And on top of this, Wolff does not want the various suppliers of oil and fuels to the teams, such as Mercedes' partner Petronas, to get involved in a war as Formula 1 chases these advancements.
"It is clear batteries are getting ever more efficient and energy conversion is happening," Wolff is quoted as saying by GPFans.
"[Then] more sustainable fuels, whether it is synthetic fuels or something else, can be very interesting but need to be looked at with our fuel and oil partners, of course, because we don't want to have an escalating fuel and oil war, as interesting as it would be to push boundaries, so it's about the right compromise."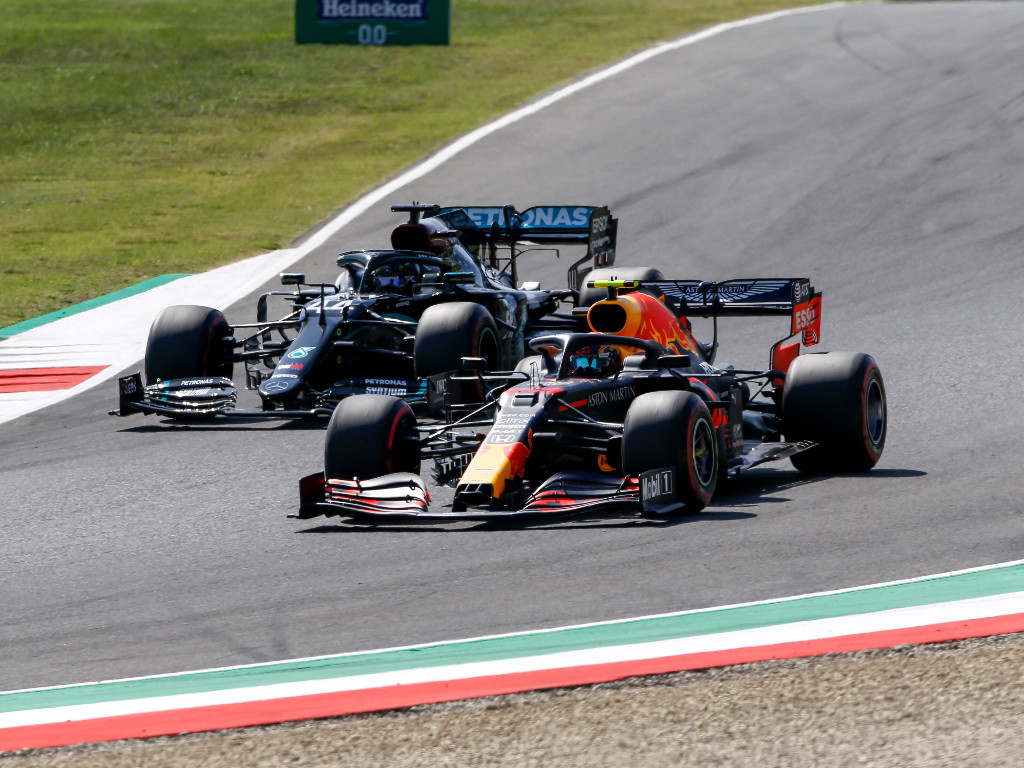 Check out the new 2021 collection on the official Formula 1 store!
The next generation of Formula 1 engines is a finely-balanced subject with cost a major factor, although for such advanced technology, with a goal to make future engines operate on fully sustainable fuels, it will be hard to create them at a far lower price than the current V6s.
Red Bull boss Christian Horner previously stated his team were parting with around £200million a season for their Honda power units, and set out the three criteria which he felt the new generation of power units must address.
"I think for the sport, they need to come up with an engine for the future that addresses three criteria," he told Channel 4.
"For me, one is it has got to be affordable, it's got to be loud, produce V8, V10 kind of sound. Whether it's a V8 or a V6 or V10, I think the sound is something the fans miss, it's something we miss.
"And it does have to have a social responsibility in its sustainability. They are the three criteria the future engine needs to address, but that's not scheduled until 2026 at the moment."
Follow us on Twitter @Planet_F1, like our Facebook page and join us on Instagram!
Source: Read Full Article