Nikita Mazepin was again upsetting a fellow driver, this time Lando Norris who felt the Russian wrecked his qualifying in Barcelona.
During Q1 Norris was held up by the Haas driver as he arrived at the chicane, where a long queue had build up as everyone tripped over one and other to prepare for a flying lap.
This meant that Norris had to use a second set of new softs to escape the opening session, tyres which he had been saving for the top-10 shootout.
The Briton would make it to Q3, but with only one set of new soft tyres to work with, P9 on the grid was the best he could manage, while team-mate Daniel Ricciardo secured P7.
Norris and Mazepin have been called to the stewards room regarding the incident.
"I feel like it kind of cost me quali today," said Norris, as quoted by RaceFans.net.
"The car was good. I feel like I didn't do a bad job. I just had one guy who held me up a lot, which meant I had to use my second set of tyres.
"When it's split by thousandths and hundredths and tenths and stuff, you want to have the opportunity to kind of improve and you can't make any mistakes.
"When you have something like that and you only have one set of tyres to really push on, it definitely cost us today. So it's a bit annoying because I feel like we could have been fifth, sixth or something but it didn't happen."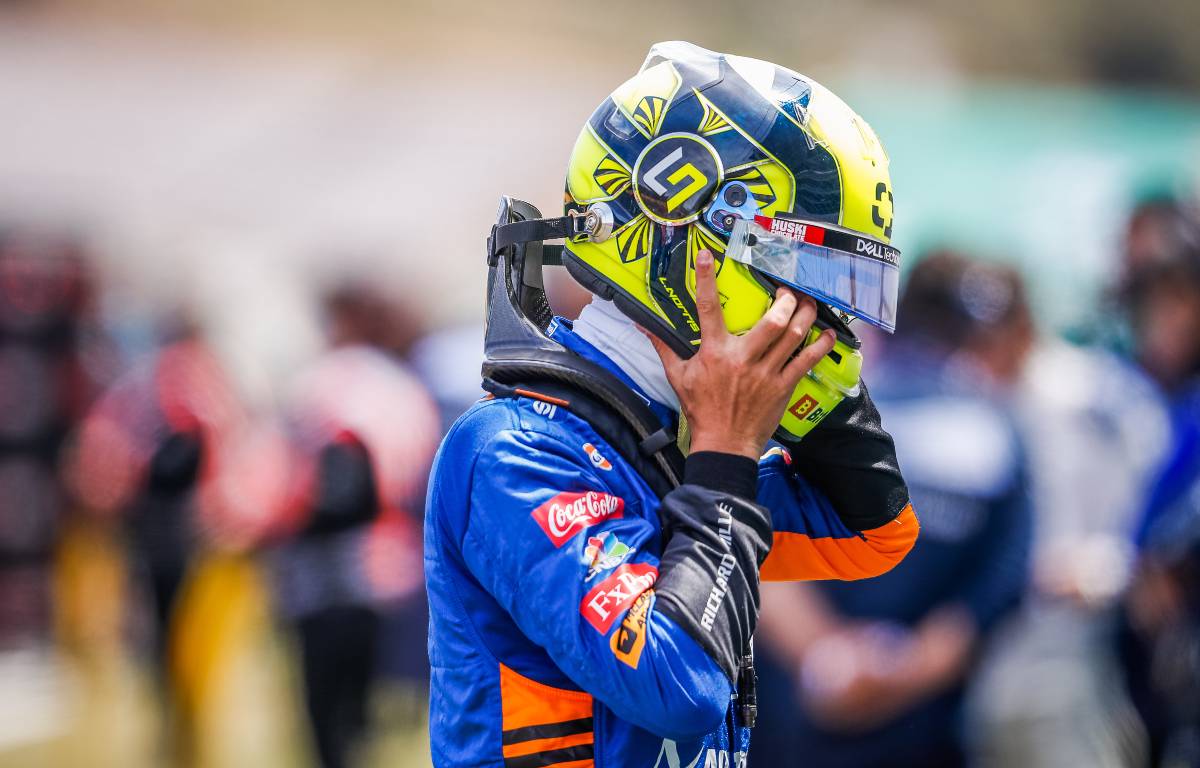 Get the Lando Norris look with the official Formula 1 store
Early in Q3 Sergio Perez took his Red Bull for a spin through the gravel, and while the yellow flags did not seem to cause problems for those on push laps, the "crap", as Norris put it which was left on the track did impact him.
Already using old soft tyres, the gravel and dirt which he had to run through only made matters worse.
"There was a little bit of gravel in turn 13, someone said Perez spun there or something," he explained.
"So I think I was like the first guy to push through it and just unlucky because there's some crap on the track and I lost a couple of tenths.
"No one really seemed to improve on their second push lap, I don't know if it got a bit more windy or whatever. That was a hindsight thing, you would have put your new set on for run one in Q3 rather than run two.
"But you never know. We were just unlucky and the only reason for that is Q1 and having the traffic in the final corner."
Interestingly Mazepin declared himself happy with a "clean" Q1. He is set to start from P20 and last.
"It's my second clean qualifying, so I'm pretty satisfied about it," he told reporters.
"On the other side of the coin I'm not happy with the balance yet, I feel like the car is not really doing what I want it to at the moment, and it's a big task to keep it on the circuit whilst trying to maintain the best lap time possible."
Follow us on Twitter @Planet_F1, like our Facebook page and join us on Instagram!
Source: Read Full Article