Falling off the pace of F1's midfield, Williams will introduce a "visibly different" FW44 but when that will be, Dave Robson isn't saying.
Although Williams are on the board in this year's championship, the Grove team was not only the last outfit to secure a top-ten result but they also sit last on the log.
With three points, all scored by Alex Albon which has put Nicholas Latifi's seat under threat, the team is 12 points behind Haas and Aston Martin.
But while most of their rivals have already updated their all-new 2022 challengers, Aston Martin putting a green Red Bull on the track in Spain, Williams have brought "nothing really big yet" says Robson.
That will change in the near future.
The Williams head of vehicle performance said in Baku that the team had set out a timeframe for their first big upgrade of the season.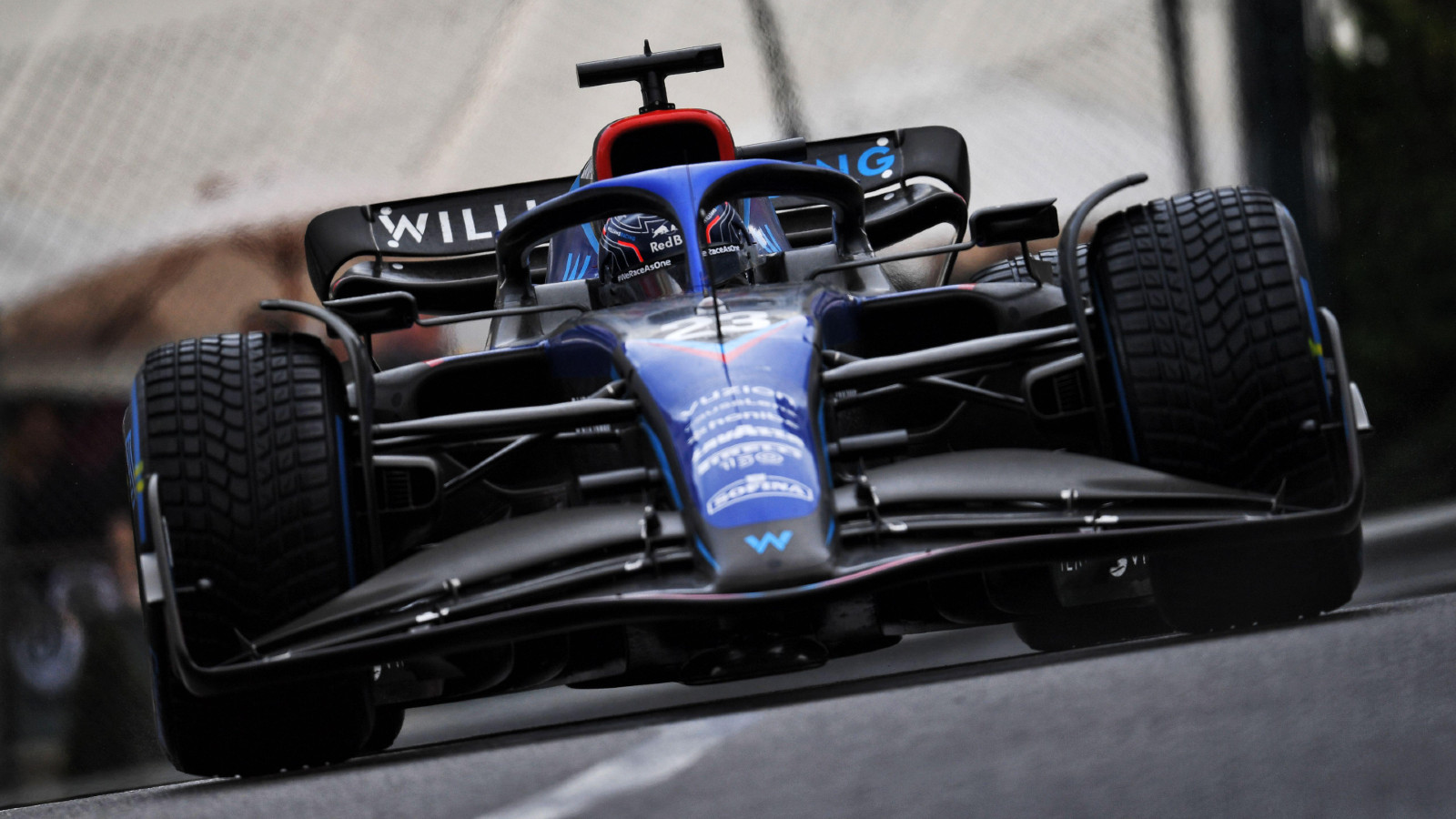 "Yes, we have decided, and it has now been committed from the wind tunnel," he said.
"It's now just a challenge to get it manufactured as soon as possible.
"The package is on its way. Exactly when we'll deliver it, hopefully that will become clearer over the next few days."
He, however, wasn't able to say exactly when it will be coming.
One thing he did reveal though was the revised car will follow the Aston Martin route in that it will incorporate a different design philosophy to the car the team has been running.
Aston Martin said in Spain their B-spec car was already in the pipeline last year with the team split on which way to go and, failing to secure the results they had hoped in the early races, the team opted to swap over.
Williams will be doing the same.
"We really started from the front wing and working backwards, I'm sure there's plenty of different ways you can do it and we don't know what's best yet," Robson told Motorsport.com.
"In terms of short-term and the rest of this season, I think we're committed to a concept that will be slightly different, visibly different, to what you can see now."
Source: Read Full Article