Mike Rutherford is growing increasingly frustrated at the cost of buying a brand new car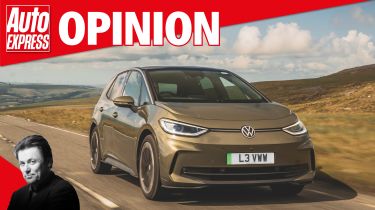 One half of the story goes like this: September 2023 is a good month to buy a new car, what with the arrival of the 73-plate and no end of manufacturers and dealers having more models in their compounds, aboard their globe-trotting ships, on their quaysides or within their showrooms and storage yards than they know what to do with.
So far, so good. But then the story goes wonky. The irrefutable fact is that retail prices for factory-fresh cars are prohibitively high – and becoming higher still – for private buyers. Vehicle producers and their franchised outlets are seeking larger profits, while the third protagonist in the selling equation, the UK Government, happily grabs its highly lucrative 20 per cent VAT on every new car sold. Talk about easy money for doing next to nowt in return.
Best-selling cars 2023: the UK's top 10 most popular models
All this means that, as of the end of August, Auto Trader's official 'median new car recommended retail price' (or the average cost of a brand-new model) has risen to its highest ever level – £40,750. Gulp!
You'd need a comparatively high and far from common pre-tax annual salary of circa £60,000 to buy that average-priced car (but absolutely nothing else in your working year) at a whisker under £41k. We're talking here about a mid-specification Volkswagen ID.3, a fully loaded Vauxhall Astra or a top-of-the-range MINI. All three are okay but unremarkable vehicles. How they and countless others in the same average car/average price league can possibly justify their £40,000-plus price tags is beyond my comprehension. They're just not worth it.
It's no wonder that real-world motorists are inevitably resorting to used vehicles instead. Such buyers are well aware that as every day passes, even modest new models are falling further from financial reach as their wages can't keep up with inflation. So for these and other potential buyers, second-hand motors are more of a no-brainer than ever.
Of course it was ever thus that several used cars can be bought for about the same as one averagely priced new one. But it gets better when you can purchase five of the well above-average Top Ten Best Used Cars in the UK for the same money.
Think of the Driver Power No.1-rated Lexus GS Mk4 luxury saloon; 2nd-place Skoda Karoq borderline-premium SUV; Vauxhall Mokka X Mk1 supermini (5th); go-anywhere Subaru Outback Mk5 (7th); and box-on-wheels Skoda Yeti (10th). How's that for a versatile fleet? And never forget that these aren't just any old second-hand cars. They're still reasonably young, with many years of active life left in them. Equally – or more – importantly, they're among the very best pre-owned cars on the market today.
Yet this entire five-vehicle fleet can currently be had for about the same wedge as one average/median/instantly forgettable new car. On this evidence, product-pricing officials at automotive company HQs are getting it wrong. They need to tear up their price lists and start again – or kiss goodbye to real-world motorists currently priced out of the new-car buying process they can no longer afford to be a part of.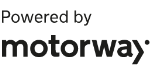 Do you agree with Mike? Let us know your thoughts in the comments section below…
Source: Read Full Article