Car buyers struggle when it comes to number-crunching, but interest in finance – and alternative ownership models – is rising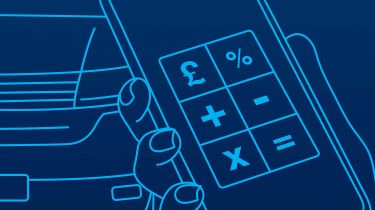 A pan-European study of consumers has found that a large proportion are confused by car finance products, and can't understand the relative benefits or disadvantages of different finance packages when presented with the details.
According to market consultant JATO Dynanics, more than four in ten consumers – or 43 per cent – struggle to work out how different APR (Annual Percentage Rate) interest rates affect payments. This is in spite of the continued growth of finance as a purchase mechanism across the UK, France, Germany, Italy and Spain.
Car finance examples: PCP, HP, leasing, loans, which is cheapest?
The JATO survey reveals that half of Europe's consumers say they are more likely to consider finance as an option now compared to 12 months ago, with 56 per cent stating that finance allows them to buy a better car, and 49 per cent saying that without finance they couldn't make their intended purchase.
However, while more are prepared to embrace finance, the survey revealed deep-seated anxieties among the public with 43 per cent listing a lack of transparency over fees and charges as their biggest concern. 24 per cent admitted to having difficulty understanding car finance terms and conditions.
"There's no doubt that consumers see the clear benefits of being able to finance their cars, but people are looking for greater clarity where complexity and confusion is all too prevalent," says JATO Dynamic product manager Mike Bennett. "Consumers need to easily access and understand the right information in a clear way before they'll be able to view car finance as a strong route for purchasing their vehicles."
According to the research, buyers are increasingly open to what JATO terms 'alternative ownership models', with 35 per cent saying they'd be prepared to consider car leasing with a 12-month or longer agreement, while 14 per cent say a shared ownership scheme would be of interest.
Click here for our list of the best leasing deals available right now…
Source: Read Full Article