After fixing up my Safari Storme, the mechanic poured half a litre of engine oil into the diesel tank!
BHPian puneetakhouri recently shared this with other enthusiasts.
A local mechanic solved my problem in 2 hours which Tata Service could not do in 10 days.
So I suffered a breakdown on my Storme a couple of weeks back. The truck spent almost 10 days at Wasan Motors Deonar with no improvement. The staff had initial reservations about taking up work on the Safari saying they do not work on the Storme.
Over the course of 10 days that my truck was with the TASS, the only thing that they did was:
Clear error codes
Go for trial runs hoping error codes do not come back
Error code would come back and they would be back to square one
They initially said it was a wiring issue, and they were looking at it but they never found anything. Upon escalation, one of their senior managers went on a trial and found that when the engine used to shut down, there would be a lack of diesel pressure and they were looking. Yet nothing was done hereafter.
Next Monday they tell me that the High-Pressure Pump and the Injectors would have to be serviced and it would cost me 60-80k for the same. I said that the original fuel pump costs 42k on Boodmo then why this price to which he had no answer. Also, I asked a guarantee that it would fix the issue, to which the SA had no answer again. Basically, they just wanted me to take the Storme away and I could figure it out. The truck stayed with them for almost 10 days and they did nothing.
Then I talked to my local FNG and asked if he would have a look, he said to bring the truck over. So I took the truck out of the TASS and took it home. No Job card or details were given regarding my vehicle by TASS, I guess they did not even create it despite me repeatedly asking for the same.
Due to the heavy rains, I had the truck parked in my building for the week till Saturday when I decided to take it to the garage. But I also wanted to look out for specialist mechanics who work on big diesel vehicles like Innova and Fortuner. So I took an auto and went out scouting. Luckily the auto driver took me to a mechanic who fixes the Boleros for Mumbai Police. Upon hearing the issue he said, it looks like a choked fuel line and that he would clean it up.
Last Saturday (22 July), I gave him the vehicle at 1PM and by 4PM they called me that the vehicle has been fixed and is out on a trial. They changed both the diesel filters, cleaned the fuel line and the diesel tank. I also had a radiator leak that was fixed and fresh coolant was added. All this was done in 3 hours and the vehicle was ready. I told him to keep the vehicle with him and take long trials, add new coolant and I would collect the truck the next day to which he agreed.
Next day we went on a long trial and the vehicle behaved as normally as it would. The mechanic also added half a litre of engine oil in the tank to lubricate the injectors, which I am told is a pretty regular thing done on diesel engines.
Overall, TASS made a mess of a situation which could have been a half day's effort. In the hope that I take my car out of their garage, they let it be there for 10 days doing nothing but OBD scans and error code checking.
Learnt my lessons, and the only reason for which I would ever visit a TASS again is to get spare parts for my vehicle. Otherwise, local garages will be my best friend now. Attaching pictures of the ordeal.
The lights that popped up on the dashboard.
The error codes sent by TASS
Diesel tank taken down.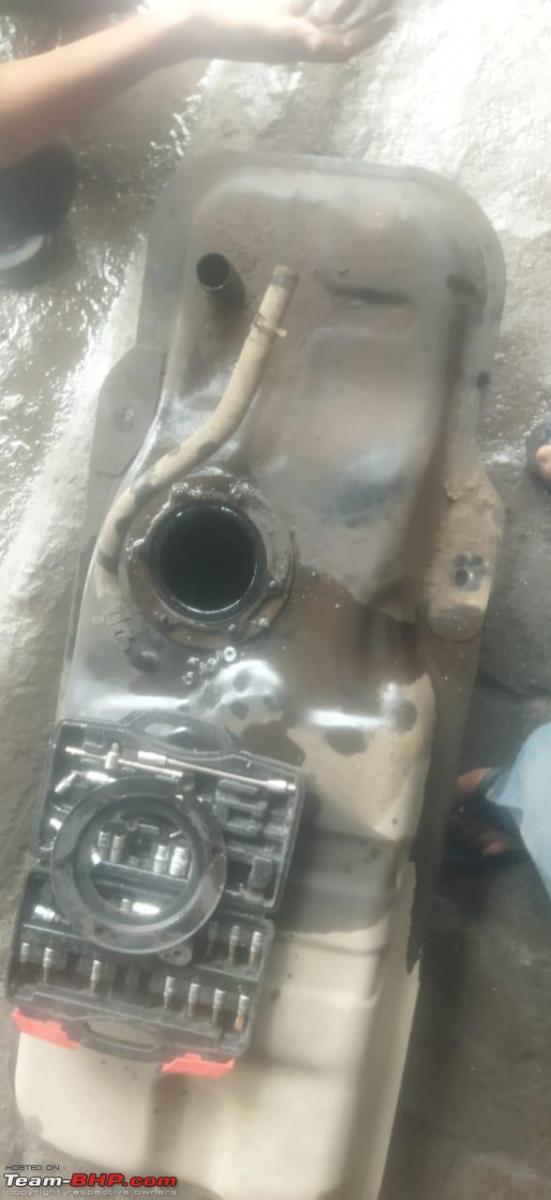 The old diesel filter near the tank. Mechanic mentioned this was choked.
Front old diesel filter.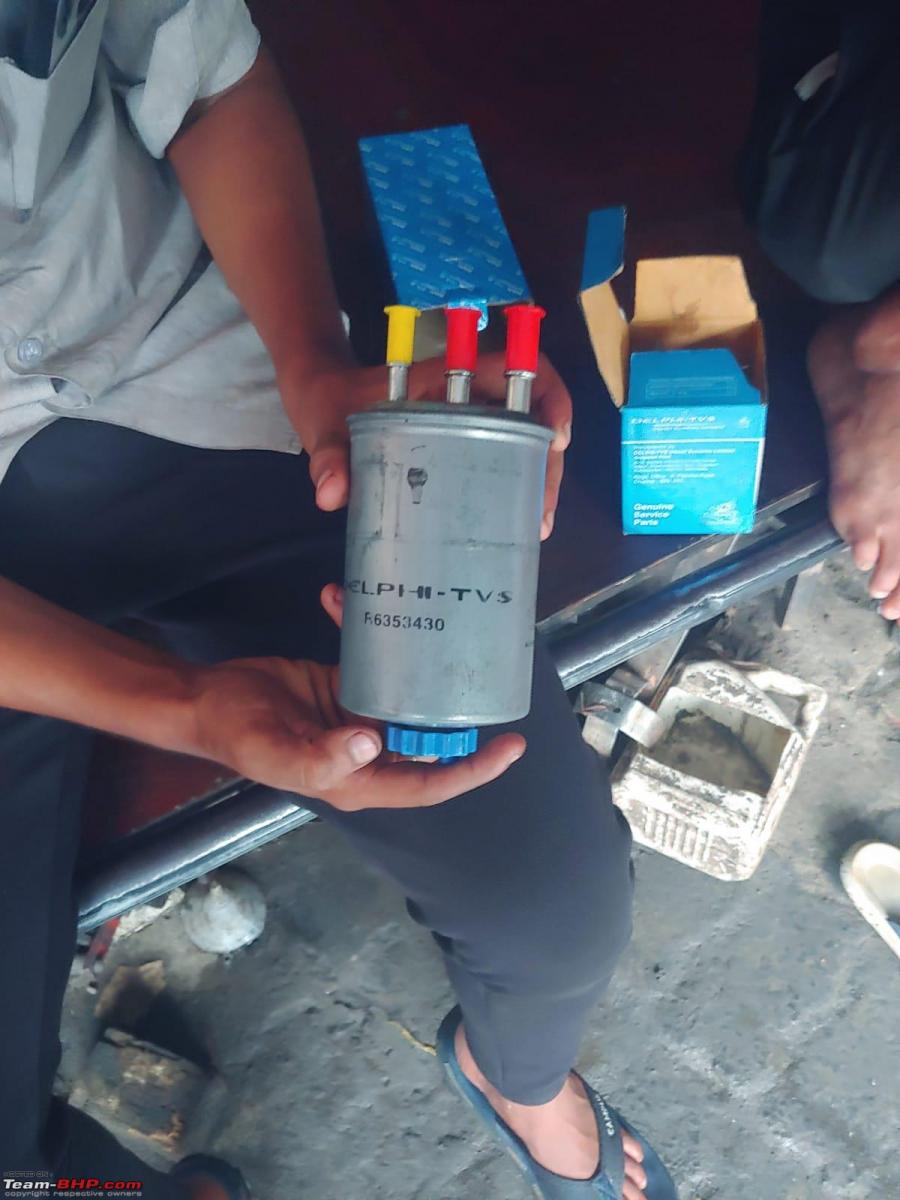 New Diesel filter from Delphi TVS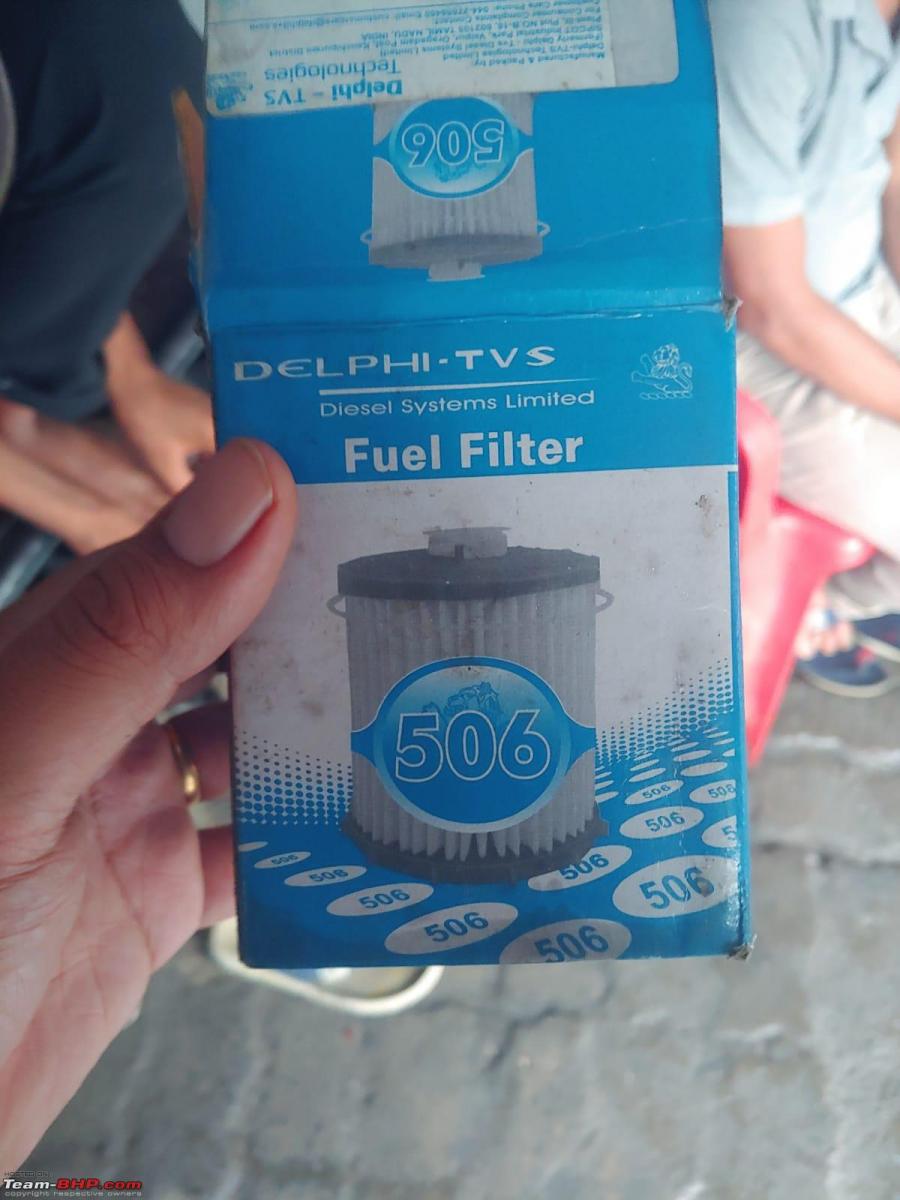 Radiator Leak fixed
Adding Engine oil to the diesel tank. The tank had 30 litres of diesel so technically almost 16ml per litre went in.
So, now that this ordeal is over, I am enjoying that the vehicle is back on track. This is the first time that the vehicle broke down and that too for such a small reason. Adding the poor experience of TASS worsened the experience. Hopefully, I should be good for the next 50k kms post this. One thing still pending is the EGR cleaning which I plan on getting done this weekend so that nothing else remains after this.
Check out BHPian comments for more insights and information.
Source: Read Full Article