Morocco as a destination remains in my list. Now I am starting to dream of touching the continent of Asia as well at some point.
BHPian dileepcm recently shared this with other enthusiasts.
Let me update this thread on what has been going on.
First of all, I got the service done on Aug 4th. No surprises.
Though I had the Toyota showroom (where I bought the car from) a couple of minutes away from my home, I opted for the Lexus showroom (Louwman Exclusive Cars) to get a sense of the experience. It was nothing less than royal to say the least. I know its probably a bit more expensive (EUR 325 all included which is not too far from what I used to pay for Golf) but every service gives another year of warranty, road side assistance, free replacement car during service etc. [in Lexus world, this program is called red carpet experience].
The boot door strut which had leak was not replaced as they recommended cleaning it up for once to see what happens next. So far its holding up good.
Remember I had mentioned about super long road trip in my earlier post?
On Aug 5th, I started my solo drive: Road trip from Netherlands to Morocco [or EU to Africa to make it a bit fancier].
Route:
Drove from NL to Barcelona (crossing Belgium and France) in a day,
Spent a couple of days there resting and roaming around
Then drove further to Algeciras which is south of Spain very close to Gibraltar.
Got into a ferry next day and landed in Morocco after about 2 hours. Then I was originally planning to do a around trip until 19th in Morocco visiting places like Chefchaouen, Volubilis archeological site, Meknès, Marrakesh, Casablanca, Rabat and Tangier however due to some personal reasons, I had to cut short the trip at Meknes and return to NL (and to India).
Original plan I had in mind.
Though I could not complete the trip, I think The experience of driving from NL to Morocco and being there driving around still deserves a separate thread. There are lots of interesting details like getting you and your car into Morocco, getting temporary import permit, driving culture in Morocco, fuel, roads, food and so on.
For me, while I am a bit sad that I had to return sooner, The whole experience of driving my own car from EU to Morocco, touching the continent of Africa and being able to drive there was a very rewarding experience.
Morocco as a destination remains in my list. Now I am starting to dream of touching the continent of Asia as well at some point.
Let me pick up writing a detailed post on Morocco experience once office duties get settled a bit in coming weeks.
However, here are a few pics: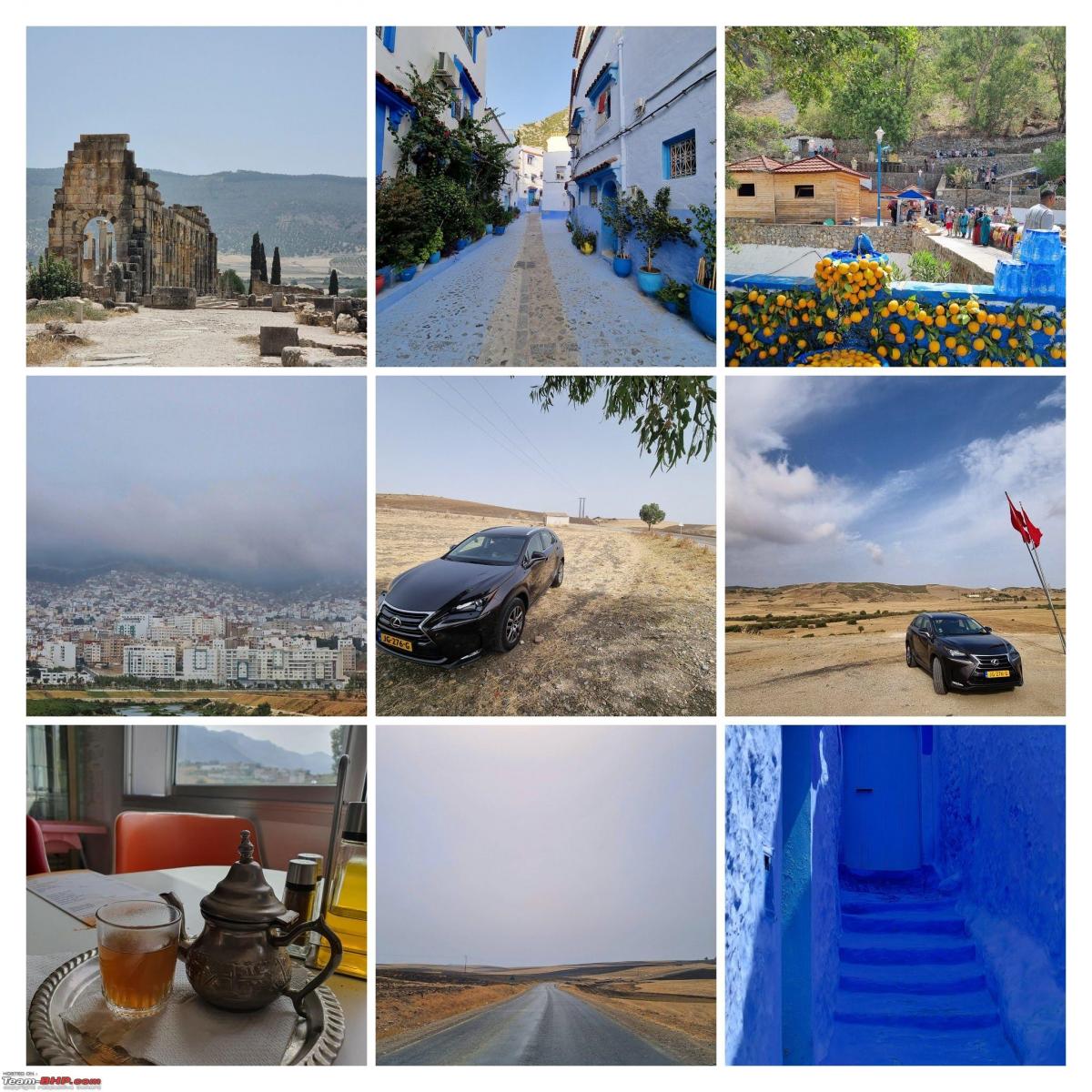 NL Morocco road trip preview (Detailed post coming up later on)
Overall, I drove about 5730 kms during this trip. Car performed absolutely brilliantly. At times I was a bit worried when outside temperature was constantly above 45 degrees for hours, but no problems at all. Everything worked as its supposed to.
Small accident:
On the way to Morocco, a sudden stop on Spanish motorway caused the car behind me to scratch my bumper – My first ever such incident in EU in all these 12 years. However that did not spoil the trip at all. We both parked the cars on the shoulder, had a very friendly chat, he signed my insurance papers and job done in 15 minutes. I have already completed the administrations for the claim and will hand over the car to same Lexus dealer for fixing it later this week or next week. I could have done it earlier, but I was in India for last one week which delayed the whole process a bit.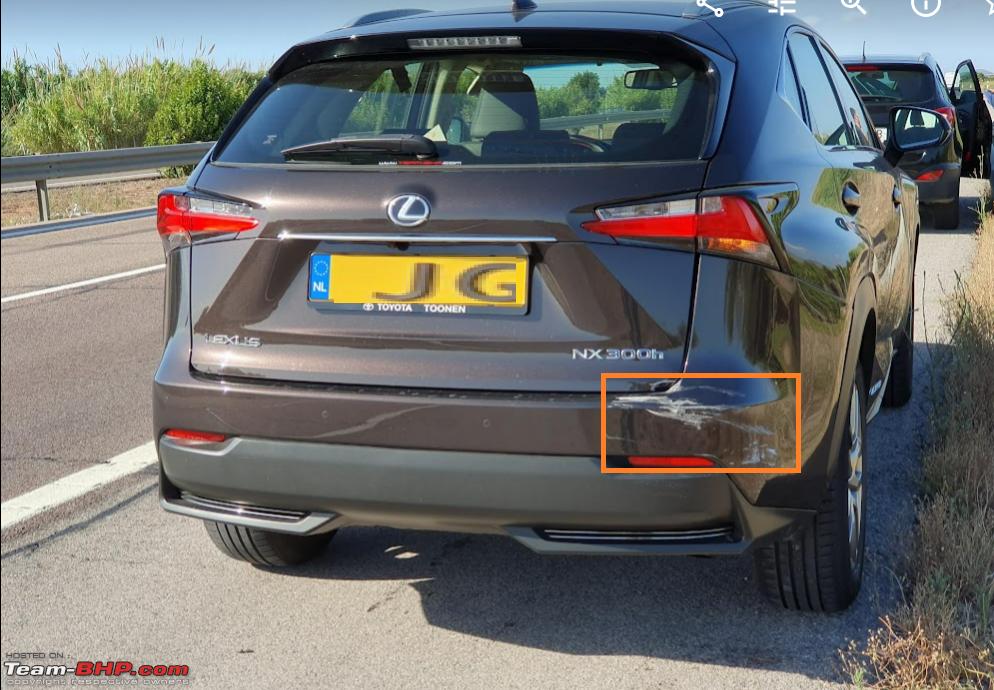 Odo currently stands at 194926 kms of which 17991 kms are driven by me which leads to daily average of 98 kms.
Thank you.
Check out BHPian comments for more insights and information
Source: Read Full Article